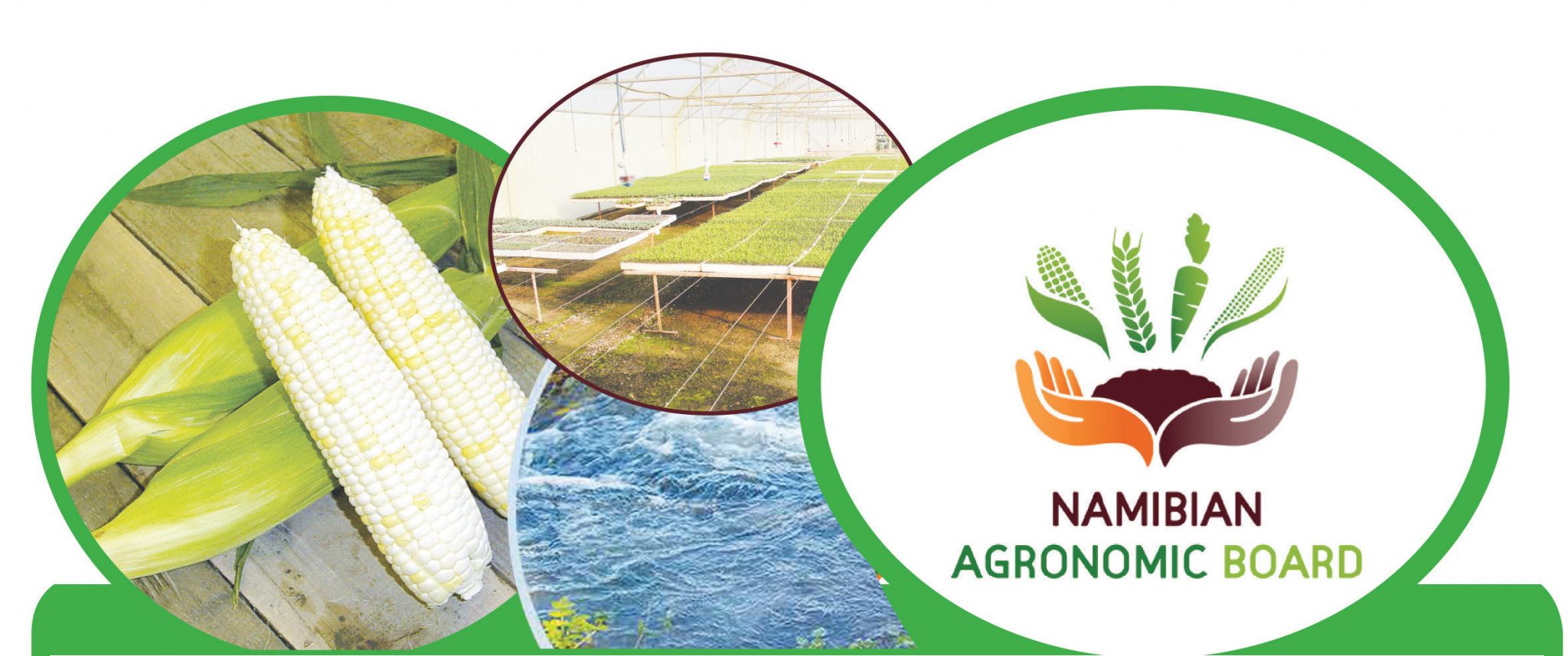 PUBLIC NOTICE
CALL FOR REGISTRATION OF THE
EXPECTED WHITE MAIZE HARVEST TO
BE MARKETED IN THE 2022 SEASON
In line with Section 10 (k), (ii) of the Agronomic Industry Act, 20 of 1992, the NAB is mandated
to obtain specified information from any person/s engaged in the production, processing,
marketing, preservation and/or storage of controlled products.
Therefore, to efficiently and effectively facilitate the marketing of locally produced white maize
grain, the NAB hereby invites all farmers who intend to market maize grain to registered
processors/silos during the upcoming 2022 marketing season, to register their expected
harvest with the NAB. The commencement and deadlines for the registration of the expected
harvest to be marketed are as follows:
Commencement of registration | Deadline for registration
Irrigated Production                          01 February 2022             | 15 March 2022
Rainfed Production                           15 March 2022                 | 30 April 2022
The NAB will conduct field verifications in some production zones to ensure the accuracy
of the expected production data collected. All maize grain farmers with limited access to
internet connectivity are advised to register their expected harvest at the nearest Agricultural
Development Centers (ADCs), where they will be assisted by officials of the Ministry of
Agriculture, Water and Land Reform (MAWLR), Directorate of Agricultural Extension and
Engineering Services (DAPEES).
During the expected harvest registration process at the ADCs, maize farmers are expected to
provide the following vital information and documents:
1. Any proof of identification (original or certified copy of ID, Birth Certificate, Letter from the
Traditional Authority, Land Lease or company registration certificate).
2. Complete the Expected Grain Production Data Collection Form; indicate the estimated
hectares planted, tonnage / no of bags to be marketed and expected harvesting date.
Maize farmers who have access to internet connectivity can access the Expected Grain
Production Data Collection Form on the NAB website: www.nab.com.na. Farmers that do
not submit the completed Expected Grain Production Data Collection forms by the given
deadlines will not be allowed to market their grains.

For more information, contact the following Agronomic Market Development Officers at
the NAB: Akawa Amufufu at Cell: 081 7116666, Email: Akawa.Amufufu@nab.com.na
and Theresia Angala at Cell: 081 3634879, Email: Theresia.Angala@nab.com.na, or
telephone: 061379500
Download The Notice