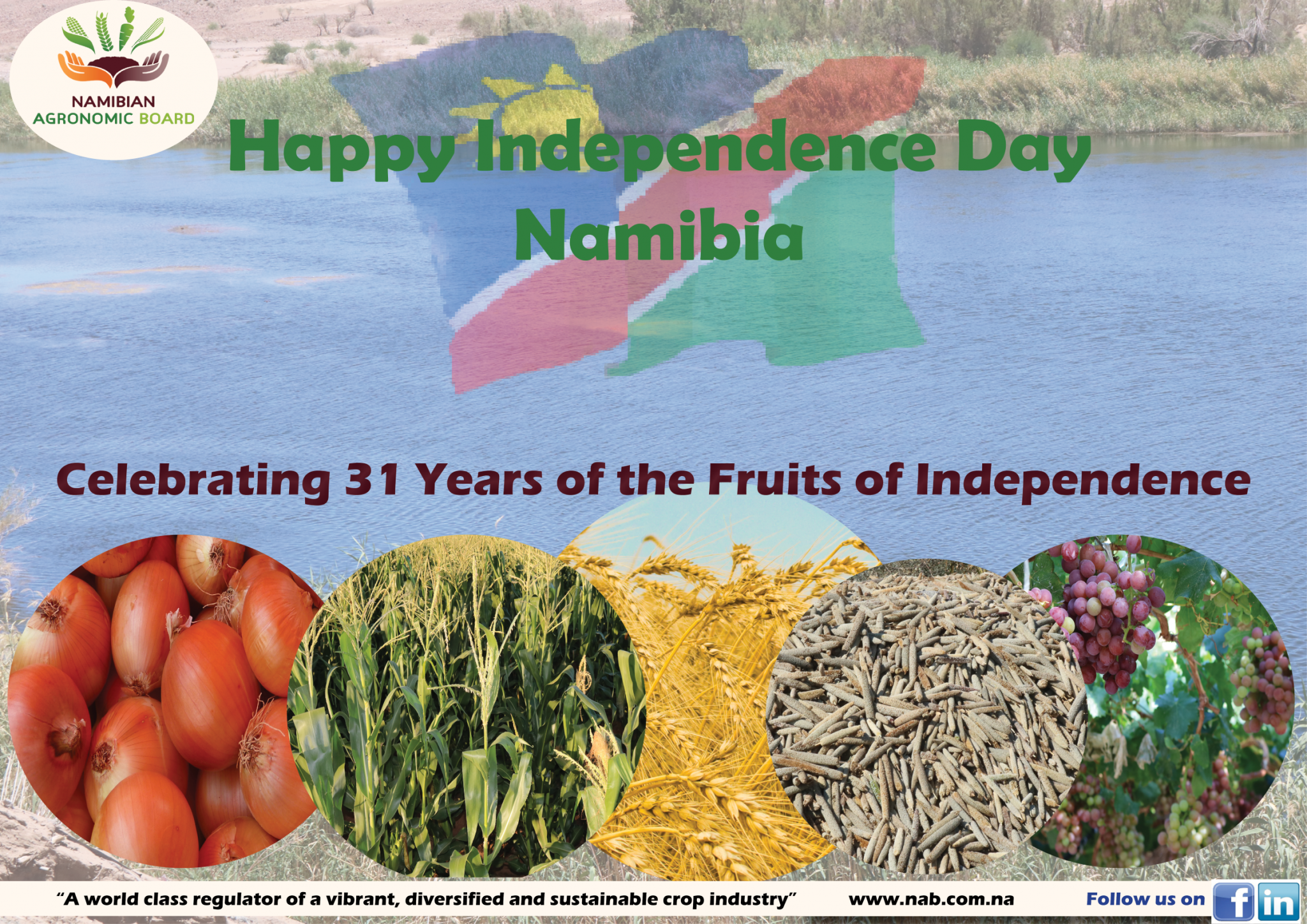 The Namibian Agronomic Board (NAB) would like to wish all agronomic and horticultural industry stakeholders as well as the entire Namibian nation, many more years of abundant rainfall, prosperity and political stability.
For the past 31 years, the agronomic and horticultural sectors have contributed immensely to the growth of the agricultural industry and overall food security in Namibia.
Despite the devastating effects of the COVID-19 pandemic on the overall performance of the Namibian economy, the Agronomy and Horticultural industry continues to record significant growth. This is made possible through collective efforts together from the government, our producers, traders and consumers of agronomic & horticultural produce, as well as, other stakeholders contributing towards improved quality of the lives of our citizens. We are therefore committed to serving our stakeholders as a "world class regulator of a vibrant, diversified and sustainable crop industry ".
We would therefore like to wish the entire Namibian nation a Happy Independence Day!
Happy Independence Day Namibia