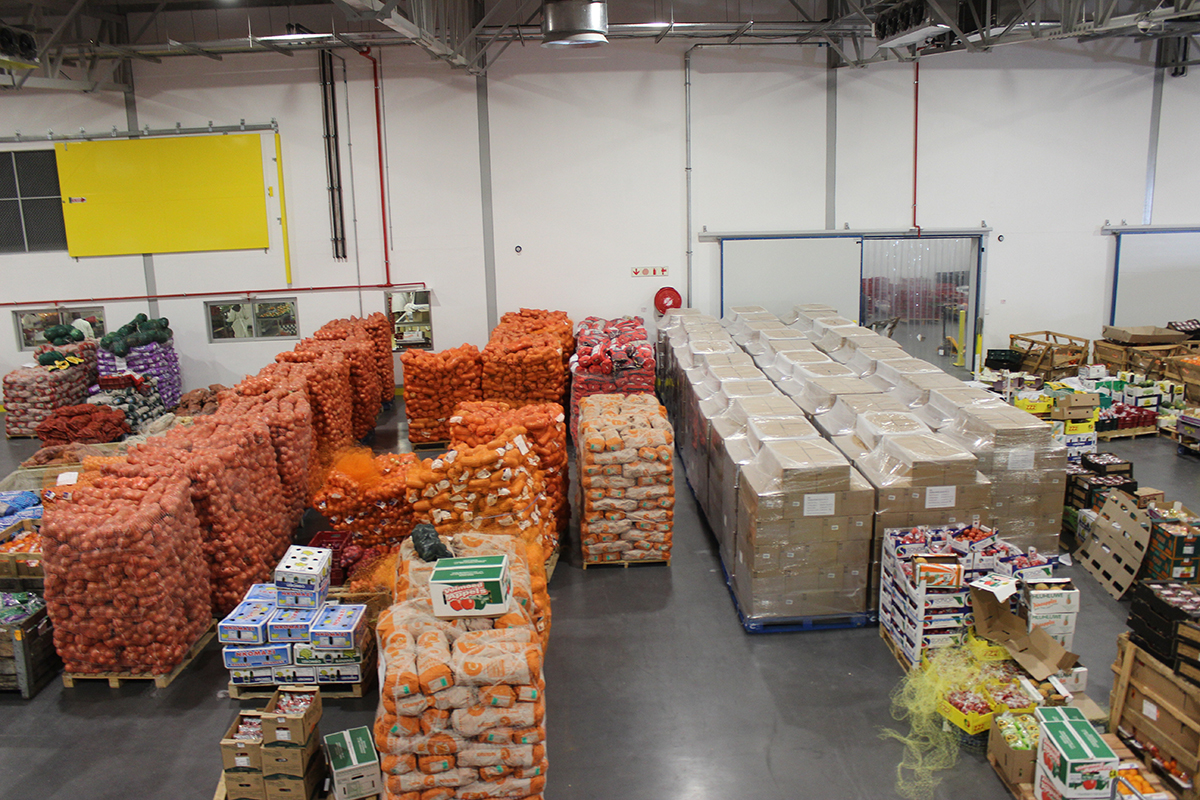 Event: National Horticulture Day & Award Ceremony
Date: Wednesday, 26 September 2018
(Full day event, including the official programme, excursions leading into a networking braai)
Venue: Olushandja (Epalela) in the Omusati Region
Each year, the Namibian Agronomic Board (NAB) brings the horticulture industry together to publicly recognise the hard work, innovation and ingenuity of horticulture producers and traders in their efforts to provide the Namibian market with locally produced fresh fruit and vegetables. Honouring these achievements this year, will take place on Wednesday, 26 September 2018, at Olushandja (Epalela) in the Omusati Region, to be officiated by Honourable Alpheus !Naruseb, Minister of Agriculture, Water and Forestry.
This year's National Horticulture Day is all about our food story, "Our Food, Our Story". The horticulture story of Namibia underpins everything we as the industry do. We need to inform the citizens, politicians, and other decision-makers about our story, and horticulture has a fantastic story to tell. The Olushandja (Epalela) horticultural advances next to Etunda being the venue for this year's event undoubtedly befits the theme, and doubles as the location of this year's small scale category winner. The overall winners in the producer categories to be awarded are:
LARGE SCALE HORTICULTURE PRODUCER OF THE YEAR 2018
Kobus and Gaylene Coetzee/Lanzo (Karst Area, Oshikoto Region)
MEDIUM SCALE HORTICULTURE PRODUCER OF THE YEAR 2018
Louis Louw (Stampriet, Otjozondjupa Region)
SMALL SCALE HORTICULTURE PRODUCER OF THE YEAR 2018
Eilo Amashilu (Olushandja, Omusati Region)
Traders, retailers and caterers in fresh produce will also be recognised for their contribution towards buying locally produced fruit and vegetables before looking to import the same commodities from elsewhere. This synergy between producers and traders is crucial towards strengthening and sustaining the Namibian "Market Share Promotion". The overall winner in the horticulture trader "Mega Category", also to be awarded is:
Go Fresh Pty (Ltd) (Swakopmund)
The Namibian Agronomic Board has been implementing the horticulture "Market Share Promotion" scheme since its inception in 2005. Back then, the MSP stood at just 5% and has grown to its present 44% as a threshold. The MSP requires that all traders, retailers and caterers buy a minimum of 44% of all their fresh fruit and vegetables locally, in a given period, before they will be issued with import permits.
The NAB, through its agent AMTA, closely monitors the compliance of all importers of horticulture produce, and curtails the imports issued to traders, retailers and caterers who do not adhere to the agreed minimum of 44% local procurement. While the required minimum as a threshold may be revised from time to time, the MSP reached during the December 2017, January and February 2018 data evaluation period of this year has already reached 49%. This performance is a remarkable achievement for the horticulture industry and the annual awards are an opportunity to showcase success stories while providing a platform for sharing knowledge and ideas.
As one of the principal stakeholders in the industry, media is invited to attend the National Horticulture Day and the Award Ceremony at Olushandja (Epalela) in the Omusati Region. Kindly confirm your attendance to the event with Auguste Fabian by Wednesday 15 August 2018, Tel no: 061 – 379 500; Email: PRO@nab.com.na