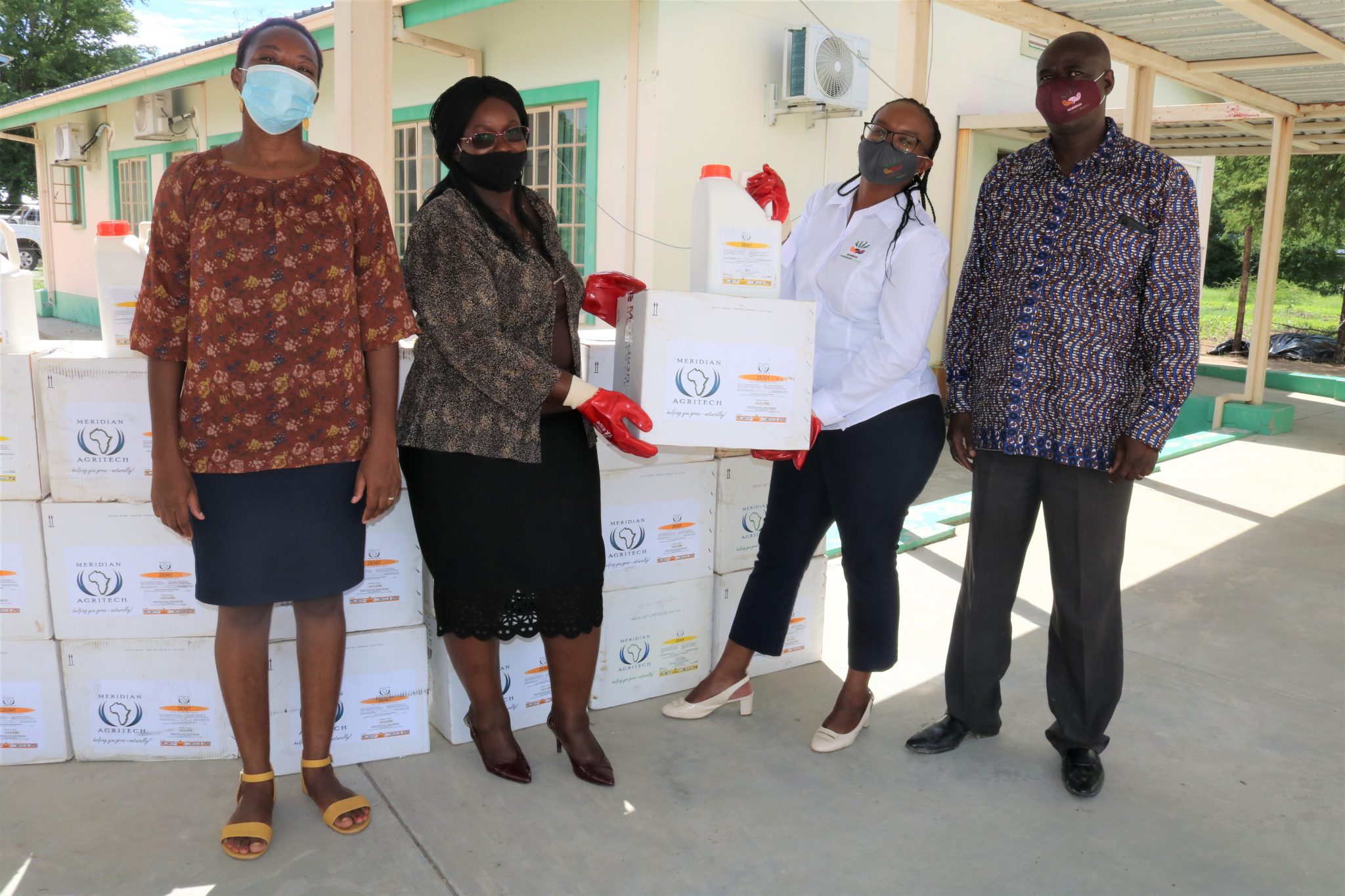 The NAB donated a 1000 litres of Deltamethrin Pesticide valued at N$ 150 000 to the Ministry of Agriculture, Water and Land Reform at a handover event held at the MAWLR offices in the Zambezi region on Tuesday, 08 December 2020.
The donation forms part of NAB's continued efforts in carrying out its mandate of promoting the agronomic industry and facilitating production, processing, storage and marketing of controlled products in Namibia. As a major industry stakeholder, the NAB's contribution in the fight against the spread of the red locust outbreak in the country is vital.
Speaking at the event, NAB's Manager for Agronomy Market Development, Ms Loide Uahengo said, "Upon noting with great alarm regarding the locust outbreak in the Zambezi region, the NAB initially sent a team to assess the situation on the ground in early October 2020, and the assessment proved that the outbreak was indeed extensive and posed a major threat to household food security in Namibia".
"This is because, the Zambezi region produces approximately 5 000 MT of white maize and 1000 MT of pearl millet (mahangu) per annum, that is sold to registered millers", Uahengo added.
Also speaking at the event, the Chief Agricultural Scientific officer at MAWLR in Zambezi region, Violet Simaata said "We are appreciative of this generous donation from the NAB because, in order to curb the red locust outbreak, we will need assistance from all the relevant stakeholders"
"To date, 8 Constituencies in the Zambezi region have been affected by the red locust outbreak and the affected area covers 400 216 hectares which may potentially disrupt the 2020/21 agricultural season" Simaata added.
The donation by the NAB further aims to supplement efforts currently being administered by the MAWLR.